---
Support for Rod LaFountaine - N.W. Native Electrical Services, Inc.
Please contact the Chapter office for more information on donations and ways to support Rod and his family.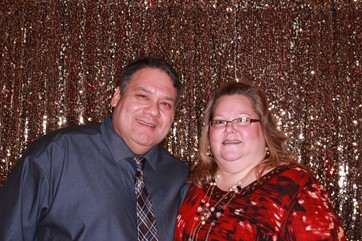 As some of you may know, our member Rod LaFountaine of N.W. Native Electrical Services, Inc. was injured by major arc flash accident last month. Rod suffered third degree burns over his hands, most of his face and chest due to the 480-volt flash. He has undergone multiple surgeries to repair some of the damage with skin grafting and remains in the hospital where his recovery is expected to be extensive.
Rod has been an active member of the Cascade Chapter since 2010, participating in Chapter events often with his wife Marian. The Cascade Chapter, NECA is asking you to contribute what you can to support Rod and his family while he recovers from this tragic accident. Rod is the sole provider for his family. They currently have no income, so they need your support. Any donations made by our members will be matched by the Cascade Chapter and donated directly to Rod, Marian and their two sons.
The Go Fund Me page in honor of Rod is listed below for updates and information on his condition. If you are interested in contributing we ask that you consider donating directly to the Chapter to avoid the GoFundMe processing fees, giving your donation 100% impact. If you have already donated please notify the Chapter Office so we can match your contributions accordingly. 
If you would like to help, please make company donations payable to:
Cascade Chapter NECA
Attn: The Rod LaFountaine Fund
315 S. 3rd St. Suite 200
Mount Vernon, WA 98273.
To read an update on Rod's condition follow the link below to an article and interview with King 5 News.
KING 5 News: Mukilteo man survives 480-volt electric shock, community rallies around family