---
Check out these exciting new updates on the SAFETY MEETING APP! The Basic Safety Meeting App Package is available FREE to NECA Cascade Chapter Members! Contact the Cascade Chapter office for more information: 425-258-2644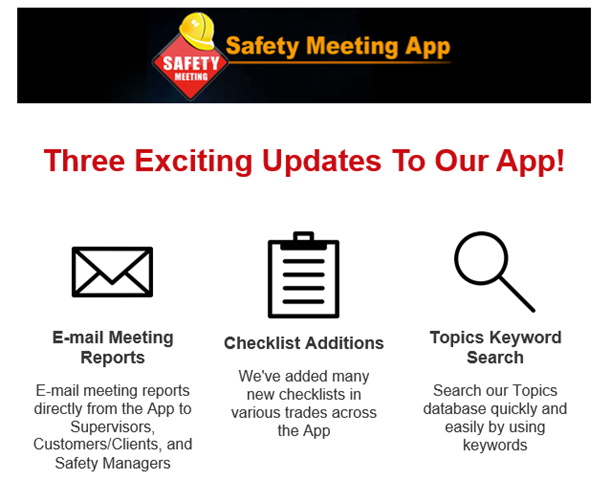 E-Mail Meeting Reports
You can now e-mail saved meeting reports directly from the app on your phone or tablet!
Simply pull up a past meeting and push the share button in the top right corner to instantly e-mail the meeting PDF (see iOS vs. Android below).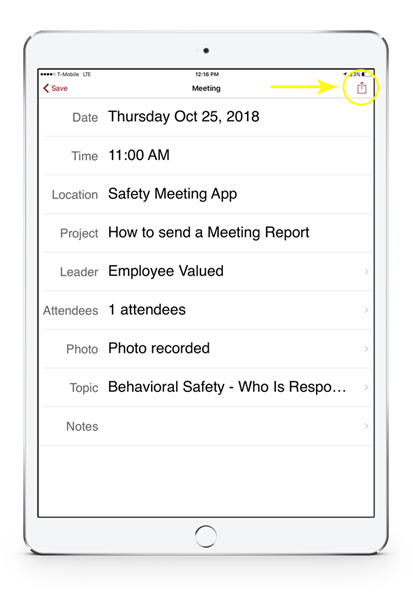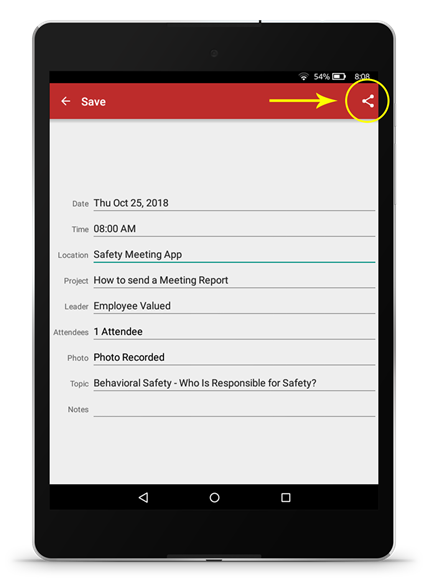 Checklist Additions
We've added many new Checklists to meet our customers needs. And we're not done yet! We are continually adding more checklists for our customers to use, so check back periodically to see what's new!
A few of our newest additions include:
Full Body Harness Inspection Form
Checklists are available for our multiple user subscriptions.
Interested in this feature? Contact us to discuss upgrading your account.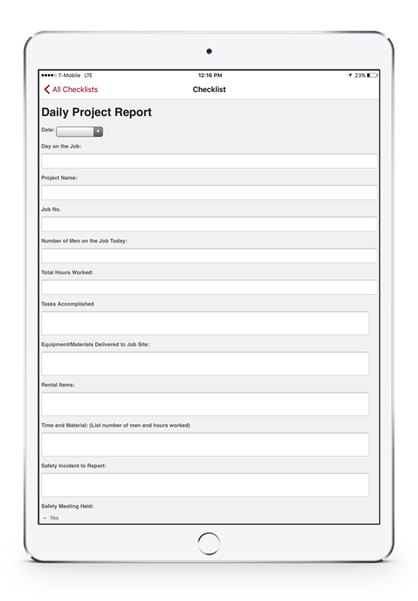 Topics Keyword Search
We've added a convenient search bar feature to our topics. Quickly locate the desired meeting topic by entering a keyword into the search bar.
You can also search through topics in our web portal.